Board of Directors
Click on photos for full bios.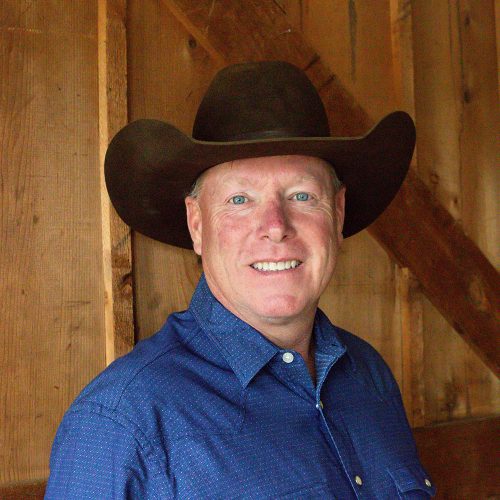 Troy Applegate is Head of Commercial Mortgage Lending for Commercial Banking at JPMorgan Chase. In this role, Troy oversees the commercial real estate term lending activities of the bank. Prior to this, Troy was Division Executive where he led a variety of credit and capital markets teams including Chief Underwriter for Commercial Term Lending and Chief Credit Officer for the Commercial Real Estate Construction Group. With more than 30 years of banking experience, he has originated, securitized and sold assets throughout the US and Canada.
A graduate of Fort Hays State University, Troy earned a bachelor's degree in business with a major in Finance. Outside of work, Troy enjoys spending his time team roping, raising horses and going to the lake with family. Troy and his wife Connie live in Celina, TX.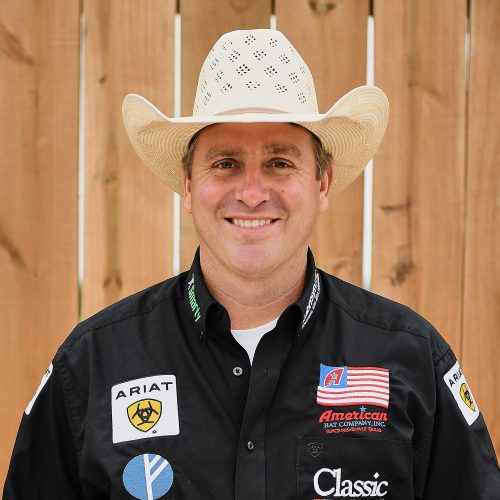 Born and raised in Canby, Oregon Charly Crawford grew up with his dad who was a bareback rider and the self-proclaimed biggest team roping fan on earth.
Charly's father, Chuck always had good horses and was one of the reasons the crossfire rule was implemented.
Growing up in the Northwest, the summers were always fun because guys like Mike Beers, Allan Back, Jake Barnes, Clay Cooper, and Leo Camarillo would come rope at their house.
Due to the average rainfall being so significant, they could only rope about 4 months of the year outdoors. Chuck had a roping club where there were weekly practices and monthly jackpots.
Charly always got to rope with guys that gave him no choice but to rope the best he could. He made the amateur finals before he made the high school finals. He and his dad would jackpot together, and Charly even did his first roping school at the age of 12.
It took winning for Charly to take roping seriously and once he was accustomed to winning, he never looked back.
"I paid my fees for the Dummy Ropings by picking up beer cans around the arena"
Before moving to Arizona to attend college at Central Arizona in Casa Grande, Charly took home a state championship and made the National High School Rodeo finals three times.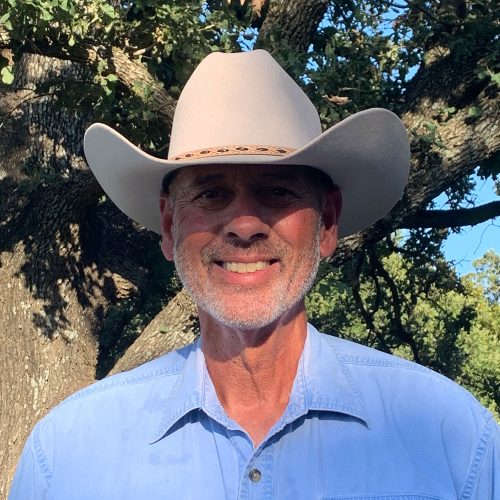 Bill brings a solid military and law enforcement background to the American Military Celebration Board of Directors. He has 22 years of U.S. Marine Corps service, retiring with the rank of Lieutenant Colonel.
Bill also has 17 years of law enforcement experience. His service to the community continues today due to Bill's position as a K9 handler and Vice President of the Search One Reserve Team.
Bill is educated with a B.S degree in criminology and a Masters degree in flight test technology.
Bill values his volunteer work and has served on a number of other boards including the Airborne Law Enforcement Association and the Helicopter Association International.
Bill's passion for team roping and having veteran support go hand in hand being a part of AMC.
"I see a tremendous value in combining roping with veteran/first responder support through AMC. I'm excited to see the growth of AMC and the benefits it provides to the participants and recipients."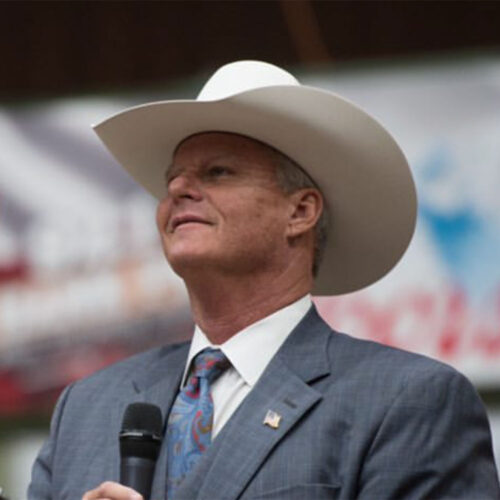 Keith Mundee, I am 65 years old and the President at American Hat Company. Prior to American Hat Company I was the President at Miller International. I have been in the western apparel industry for the past 23 years.
Married to Terri Mundee for 38 years and we have two grown daughters and five grandchildren. We reside in Bowie, Texas.
Since 2017 I have served as an Honorary Wing Commander for the 301st Fighter Squadron based at the Joint Reserve Base in Fort Worth, Texas.
After graduating from High School I played for three seasons with the Montreal Expos in their minor league system and their Scout's League. I the attended the University of Laverne where I focused my studies on psychology and education.
In 1980 I went to work for Western Fireplace Distributors as a Field Superintendent and eventually became VP of Operations with an ownership stake in the 25 Million dollar a year company. The Company sold in 1998 and I moved my family to Boise, Idaho.
In 1999 I went to work for Miller International where I stayed until 2010 when I went to work for Keith and Susan Maddox, the owners of American Hat Company.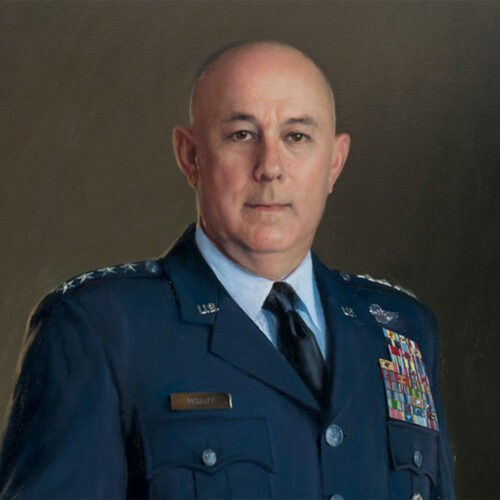 In 2008, General Moseley completed a distinguished 40+ year military career as the 18th Chief of Staff of the United States Air Force, serving as the senior uniformed Air Force officer responsible for the organization, training and equipage of over 700,000 Active-Duty, Air National Guard, Air Force Reserve and Civilian personnel serving worldwide. In this role, General Moseley also served as the Nation's senior Airman and provided primary military advice and counsel to the President and National Security Council on operational, planning and programming issues relative to global air, space and cyberspace operations.
General Moseley was a career fighter pilot with over 3,000 hours flying the latest combat aircraft. He commanded combat units from a fighter squadron and fighter group to a large composite wing, numbered air force and theater air/space component command. In that capacity as Commander of U.S. Central Command Air Forces he was directly responsible for the planning and execution of combat air/space operations against hostile Taliban and Al Qaeda forces in Afghanistan and along the Horn of Africa (Operation Enduring Freedom) and against hostile Iraqi forces (Operation Northern Watch, Operation Southern Watch and Operation Iraqi Freedom).
General Moseley has been "Knighted" by the Queen of England and the President of the French Republic named him a "Commander" in the National Order of the Legion of Honor. He was personally awarded two Defense Distinguished Service Medals by the Secretary of Defense for his combat innovation and leadership in the Middle East, and upon retirement, he was awarded a third Air Force Distinguished Service Medal as well as Distinguished Service Medals from the Department of the Army, Department of the Navy and from the Coast Guard/Department of Homeland Security. Texas A&M University has recognized his accomplishments and dedicated services with their Distinguished Alumnus Award, the highest honor bestowed upon a former student. He earned the rank of Eagle Scout as well as the Boy Scouts of America's God and Country Award at age twelve. The Independent School District of Grand Prairie, Texas also honored him in 2007 by naming their newest elementary school the Mike Moseley Elementary School.
He serves on a variety of supervisory boards and civic organizations while serving as President/CEO of Moseley and Associates, LLC, consulting on global security matters as well as operationalizing new technologies. He remains active in lecturing on leadership and the International security environment. He is Chairman of Hillwood Aviation (A Perot Company) and a member of the Council on Foreign Relations. (December 2021)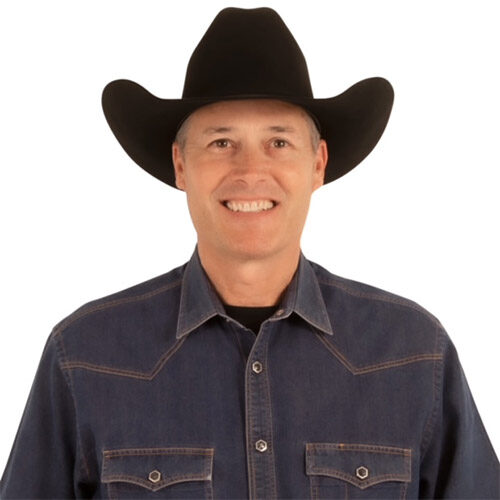 Ken Bray is the President and CEO of Equibrand Holding Corporation, a manufacturer and marketer of specially designed products for competitive horseman and equine athletes. Bray worked in the banking industry as a loan officer before departing to help found Equibrand. Through his leadership, the company's business holdings have expanded through both startups and acquisitions. The company's holdings include a collection of brands with products manufactured in multiple locations in the United States and abroad.
For 35 years, Bray has been dedicated to help build consumer awareness for opportunities within the Western Equine Industry. He serves on numerous committees and boards within the market space that fund educational programs, grow participation in horse sports, produce equine events, and support charitable outreach within the industry.
Bray resides near Stephenville, Texas with his wife and sons. He enjoys helping young people, training horses, and the competition surrounding western horse sport events.
For donation and sponsorship information please contact: